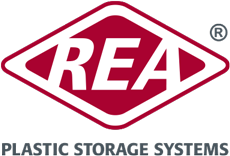 Quality products from REA
REA storage system is designed to simplify for it's user. The flexible storage solution, made of durable plastic, is hygienic, stable and durable. These products are perfect for the tough environment around a swimming pool and can be customized to fit your needs - a flexible system for creative solutions.
Quality, creativity, flexibility, function and durability are the basis of REA's success. These qualities combined with attractive prices provide a guaranteed good investment.